Hotel accommodation
The Conference service agency Monomax Congresses&Incentives offers the following hotel accommodation for the participants during the Conference dates:
Hotel
Room category
Price, RUR
St. Petersburg Hotel***
Single standard room
3000
Single renovated room
4000
Double standard room
4000
Double renovated room
5000
Russ Hotel***
Single room
2400
The prices are indicated per room per night including breakfast and taxes. Current exchange rates are about 1 USD ≅ 24 RUR, 1 EUR ≅ 36 RUR.
Check in/check out time in hotels — 14:00/12:00.
The deadline for reservation is May 12, 2008.
After this date the requests for accommodation are accepted but without guarantees for available places. Please, ask for availability by e-mail: Maria.Mazina@monomax.org.
The deadline for hotel payment is May 23, 2008.
CANCELLATION
Cancellation before and on May 15, 2008 – no penalty.
Cancellation after May 15, 2008 – the fee at amount of one night of accommodation price will be retained.
The rest of the money will be transferred to the customer's account except the bank fees.
Cancellations should be made in written form by fax +7 812 335 20 39 or by e-mail Maria.Mazina@monomax.org.
INFORMATION ABOUT HOTELS
St. Petersburg Hotel***
5/2, Pirogovskaja Emb.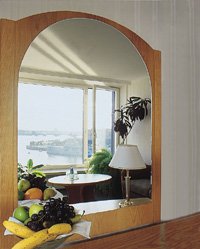 Hotel Saint-Petersburg is the main congress hotel of the city. It is a large and comfortable 3 star hotel located on the bank of the Neva River offering admirable panoramic city view. The hotel is within walkingdistance from the city's main sights: Peter and Paul Fortress, Cruiser "Aurora", the Summer Garden and others. The hotel is very close to the Finland Railway Terminal and to the nearest metro station Ploschad Lenina. It is 11-story building with 399 rooms: standard category (rooms were not renovated since hotel construction) and superior category (renovation was held in 2000—2001).
All rooms in Saint-Petersburg hotel feature private bathrooms, telephone and TV with satellite and local channels. Standard rooms are plain and basic, but clean with older furniture. Superior (renovated) rooms have been renovated in 2000—01 and feature better furniture and amenities.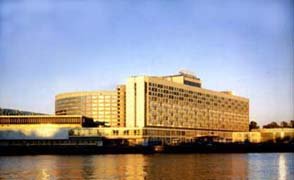 Russ Hotel***
1, Artilleriyskaja str.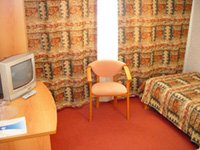 Hotel Russ is conveniently located in the heart of the city, in historical, cultural and business center of St Petersburg. 10—15 minutes walk will bring you to the main street – Nevsky Prospect. The building was constructed in 1932—33, renovated and entered into operating as a hotel in 1980.  In 2002—2003 78 rooms were redecorated. There are modern furniture, direct phone, TV-set, private bathroom and fridge in each of these rooms.  At client's service there are different possibilities: you can use business-center; if you want to rest and taste delicious food — you can visit hotel's restaurant, cafe or bar; if you are intend to improve your health – try real Russian sauna or consult a doctor right in the hotel. Besides that you might need a hairdresser or have a desire to buy souvenirs – all that you can do without leaving hotel.
The hotel provides 162 rooms. Out of them 58 Single Rooms, 53 TWIN/Double Rooms, 20 Triple Rooms, 27 2-room Suites and four 3-room apartments. All rooms in hotel can be divided into two categories: before renovation and after renovation (78 rooms).
The renovated rooms have modern furniture, modern decoration and all possible amenities available – for those who care about home atmosphere. In all rooms at visitors' service there is an instant telephone connection with St Petersburg and all cities of the world.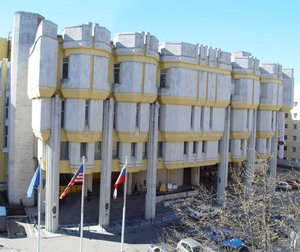 If for any reason you can not make your hotel reservation on-line or have any questions concerning the hotel accommodation please contact Maria Mazina: tel.: +7 812 335-2055, fax: +7 812 335-2039, e-mail: Maria.Mazina@monomax.org.